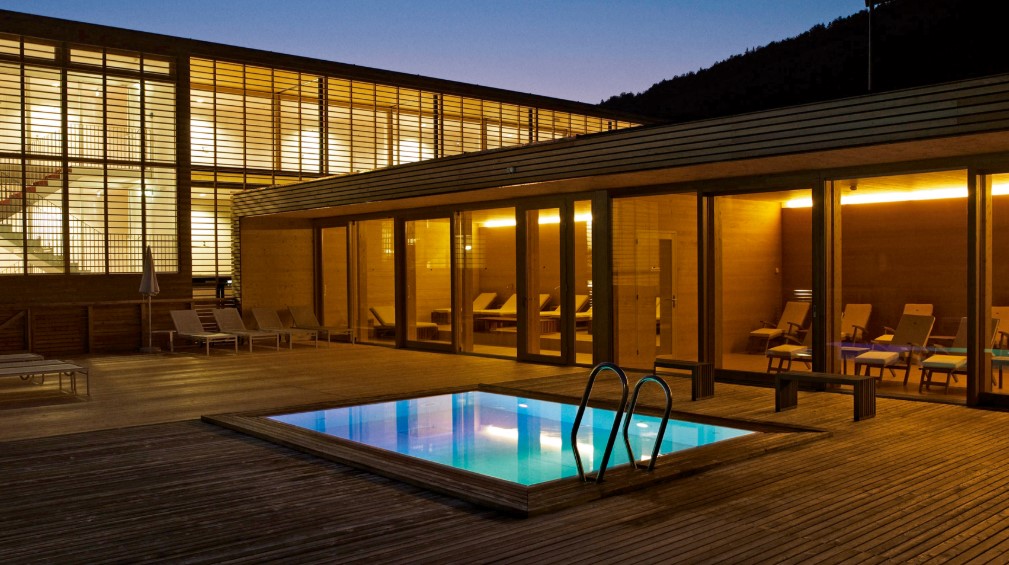 Hotel Post Bezau is a name that may not be a household name or a hotel or retreat that you are familiar with, but it is actually one of the best retreats and spas in the world. Located in the unique Austrian Alps which is typically only known for hiking and for its great cheese.
The spa within this hotel is called the Susanne Kaufmann Spa. This spa is a holistic spa that came to fruition when Susanne herself started making organic skincare to better align the products used at her family's hotel spa with the hotel's philosophy. This hotel has been around since the family opened its doors to travelers in 1850.
The spa, now better aligned with a holistic, healing and organic lifestyle and mentality, helps guests escape from their everyday stress and work on anti-aging and preventative processes and treatments. Susanne helps guests detox and rejuvenate their own bodies. Susanne hopes that one day to educate all guests about the complicated needs and systems within their bodies and minds and help take a holistic approach to their well being and lifestyle.
The treatments available at this spa are aimed to deliver timely and long lasting results using holistic products and approaches. Some of the treatments available include:
Deep facials
Body treatments that range from classic massages all the way to cranial social therapy. There are several types of massages available depending on guests wants, goals and needs.
Day spa packages. There are different options for different guests, recognizing that guests are unique and different. There are detox packages, relaxation packages, beauty packages and more.
Treatments tailored for and targeted for men. There are a selection of treatments designed for male guests. These treatments recognize the differences between male and female skin, bodies, and needs.
Alkaline Treatments; these treatments work to restore the acid balance in one's body. The benefits of alkaline treatments range from more radiant skin to a better physical balance. There are targeted treatments for face and then more overall treatments for the body.
Treatments for pregnancy; pregnant women are required to received specialized and special treatments and massages to make sure to help and not hurt both mom and baby. There are several treatment options available for relaxation, complication prevention, and skincare.
Treatment for children; if you are traveling with your family, there are options for children and pre-teens that range from massages to acne treatments.
Beyond treatments, there are pools and saunas available as well. The wellness facility is three stories tall. There is an indoor pool as well as a sauna, steam bath, jacuzzi, outdoor pool, a sun deck and several areas for relaxation. There is also a plethora of fresh fruit, teas, juices for hydration and nutrition purposes.