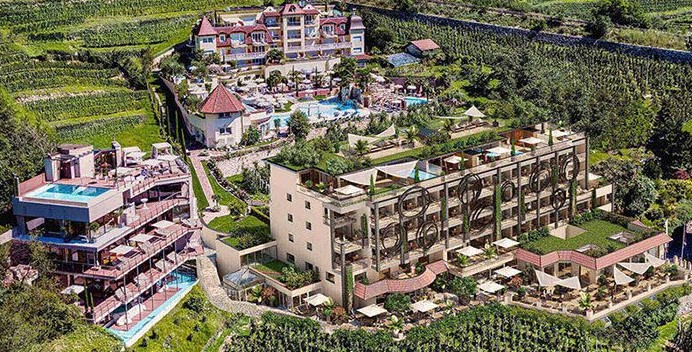 Preidlhof luxury resort is located in South Tyrol, Italy and is a hotspot and buzz worthy health getaway. This luxury resort is also an orchard as well as a vineyard, making it quite literally a triple threat in terms of amenities. The views of Vingschgau Valley are enough to make it worth your while and your money. The whole philosophy and ambiance is centered and focused on the concept of overall and balanced wellness.
Within the Preidholf resort is the Preidl Spa. This spa is largely influenced by the local culture and lifestyle. This spa has won several national and international awards. The nature is a big part of the wellness culture and overall experience and the Mediterranean feel of the spa is an important pillar of the experience and the ambiance.
There is a wide range of spa treatments in the six floor spa. The facilities include several saunas, pools and a private luxurious spa. Beauty treatments include massages, facials, bathing and other relaxation experiences. The Med spa is adult only and there are four basic programmes, each with different goals and different contents. These four packages include:
Detox
Vital Age and Rejuvenation
Health Check
Perfect Shape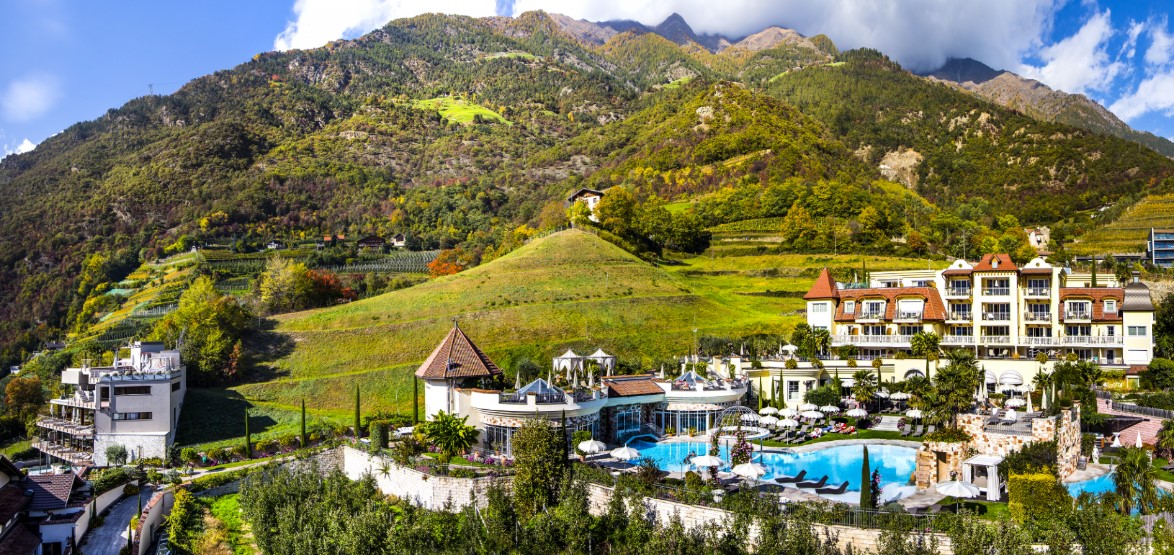 These packages were carefully designed and are regularly updated and revised to make sure that the packages leave guests feeling like the best version of themselves. There are other packages that range from couples getaways to girls nights to even baby moon. You can also purchase a range of products after your time at the spa should you wish to take the spa experience home with you.
To compliment the packages and experiences offered by the world renown spa, there are healthy dining options, relaxing rooms and an abundance of different activities. The rooms are designed to be relaxing, soothing and to be an interesting and relaxing experience for singles, couples, families, etc. The activities are designed and to help enhance the experience of guests of all shapes and sizes. These activities include hiking in serene and beautiful settings, long and more casual walks, bike riding, skating, fishing, paragliding, tennis, golf, skiing and so much more.
The setting is, as mentioned, an important part of the experience and the climate, combined with the lush greenery, make this an excellent place to relax and unwind.